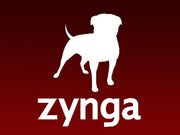 YoVille's transition from San Francisco to India took place in Early 2011. It meant YoVille acquired an entirely new developing team and lost the old one. 
The transition is believed to have started in January 2011, and ended in March 2011. In this time the game was gradually transferred over to India from SF.
Notes to Consider
Towards late 2010 and early 2011, a lot more original and animated items were being developed. Once the transition finished these cool items were no longer being developed.
After the transition, less holidays were celebrated. 
YoVille.com seemed to be left unattended after the transition, with the new development team showing no signs of fixing any of the bugs.
A lot less bugs in the game were fixed after the transition.
The community (forums) lost Pink Ninja, Platinum Ninja, WhiteGold Ninja and Jade Ninja, as the new Community team was brought in, including Azure Ninja, Ivory Ninja and Emerald Ninja.
Studio I is the place where less successful Zynga games are sent.