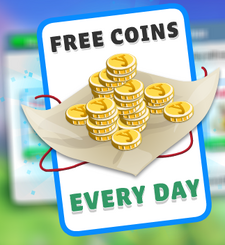 Daily Login Bonuses received an update on May 16, 2017. The new system was modeled to reset every seven days, and the amount of YoCoins rewarded to the player for logging in, would multiply with each passing day of a player logging in.
Rewards
The seven-day track would multiply like so, as the following:
Day One (1x)
Day Two (1.5x)
Day Three (2x)
Day Four (3x)
Day Five (4x)
Day Six (8x)
Day Seven (20x)
Ad blocker interference detected!
Wikia is a free-to-use site that makes money from advertising. We have a modified experience for viewers using ad blockers

Wikia is not accessible if you've made further modifications. Remove the custom ad blocker rule(s) and the page will load as expected.