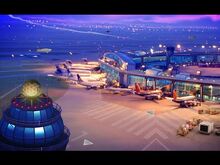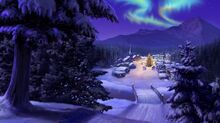 Landscape Room is a very rare feature used by developers when designing homes. A landscape entrance, or room, is any room of a home, that is designed like a landscape photo or image, and not designed like a regular 3-Dimentional scale room.
These rooms were usually only seen in the first room of any home using this feature, but could also be seen in any other rooms on a very rare occasion. It gave the player a larger perspective of the outside of the house, and reviews over this feature used to be very mixed. One con of this feature is that it is pretty difficult for players to decorate these rooms, due to the perspective regular furniture items are designed in normally when compared to the numerous perspective landscape rooms came in. The arrows in landscape rooms were also placed at odd intervals, making transforming these rooms difficult as well.
Ad blocker interference detected!
Wikia is a free-to-use site that makes money from advertising. We have a modified experience for viewers using ad blockers

Wikia is not accessible if you've made further modifications. Remove the custom ad blocker rule(s) and the page will load as expected.