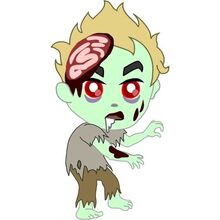 YoZombie was an armor in Mafia Wars and was available between October 30th, 2009 to November 3th, 2009 during the Halloween 2009 Event.
Trivia
On multiple occasions, it was asked by various player to make this item a costume for YoWorld. However, requests for this type of costume died down since YoWorld had it's Zombie Survival Theme in September 2014.
For more information, click here to check out Mafia Wars Wiki article on YoZombie
Ad blocker interference detected!
Wikia is a free-to-use site that makes money from advertising. We have a modified experience for viewers using ad blockers

Wikia is not accessible if you've made further modifications. Remove the custom ad blocker rule(s) and the page will load as expected.